Gallery of
California Art
The Gallery of California Art is a living, breathing space, pulsating with energy and ideas. Organized thematically, the Gallery is installed along three themes: California Land, California People, and California Creativity. This approach allows visitors to see works in different media and from different periods side by side, inspiring new ways of looking at California's evolving role as a cutting-edge center of visual expression. Seminal works by artists such as Albert Bierstadt, Dorothea Lange, Richard Diebenkorn, Edward Weston, and Hung Liu remain highlights of the art collection, but museum-goers can also count on making new and thought-provoking discoveries every time they visit.
Highlights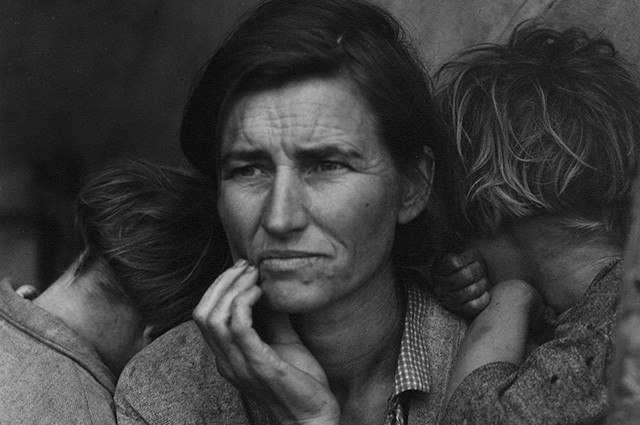 Dorothea Lange: Photography As Activism
Experience the iconic life and work of Dorothea Lange, world-renowned documentary photographer. Through the lens of her camera, Lange documented American life with riveting photographs that captured some of the most powerful moments of the 20th century. Drawn from Lange's personal archive, which was gifted to OMCA over 50 years ago, and in response to the popular 2017 exhibition Dorothea Lange: The Politics of Seeing, a number of photographs illustrate the power of photography as social activism. See how Lange's work continues to resonate with millions and inspire new generations of artists and activists. Learn more about Lange and view more works in our Dorothea Lange Digital Archive.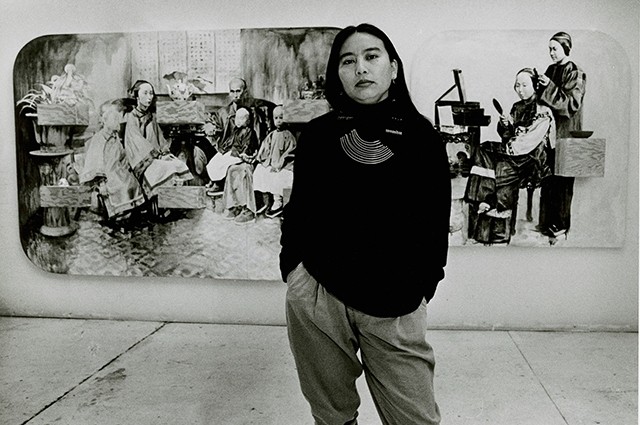 Remembering Artist Hung Liu
Drawing from our collection, this installation features four of Liu's works in our Gallery of California Art, offering a quiet setting for visitors to enjoy and appreciate her work, as well as space for remembrance and reflection, including opportunities to contribute memories of Liu.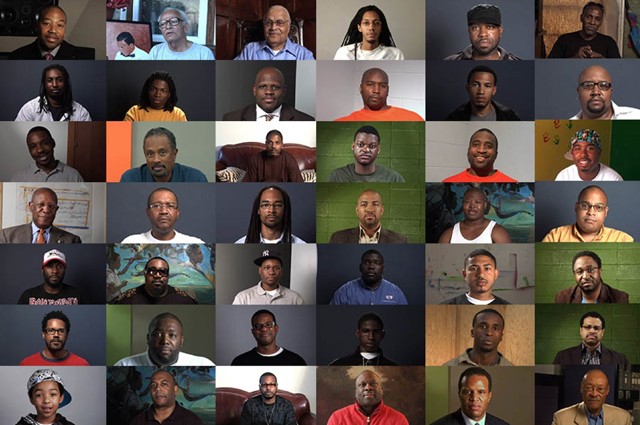 Question Bridge: Black Males
Question Bridge: Black Males explores issues that resonate in the Black male community. In this video installation, visitors can witness honest and healing dialogue among American Black men from different places, income levels, ages, educational backgrounds, and social groups. 
Question Bridge: Black Males raised questions and answers from more than 150 Black men from Atlanta, Birmingham, Chicago, New Orleans, New York, Oakland, Philadelphia, and San Francisco. This work of art offers insights and new ways for our common humanity to emerge—Black males and non-Black males alike.
Radical Acts
Throughout the 1960s and 1970s, California's activists and artists focused their creative energy towards social transformation. Included in the Radical Acts section of the Art Gallery are a selection of social justice posters from this era which are part of the All of Us or None Archive. OMCA partnered with local schools and asked students to choose a poster from those selected in Radical Acts to write about. Excerpts of the students' words appear next to the posters in this space. http://collections.museumca.org/?q=category/2011-schema/history/political-posters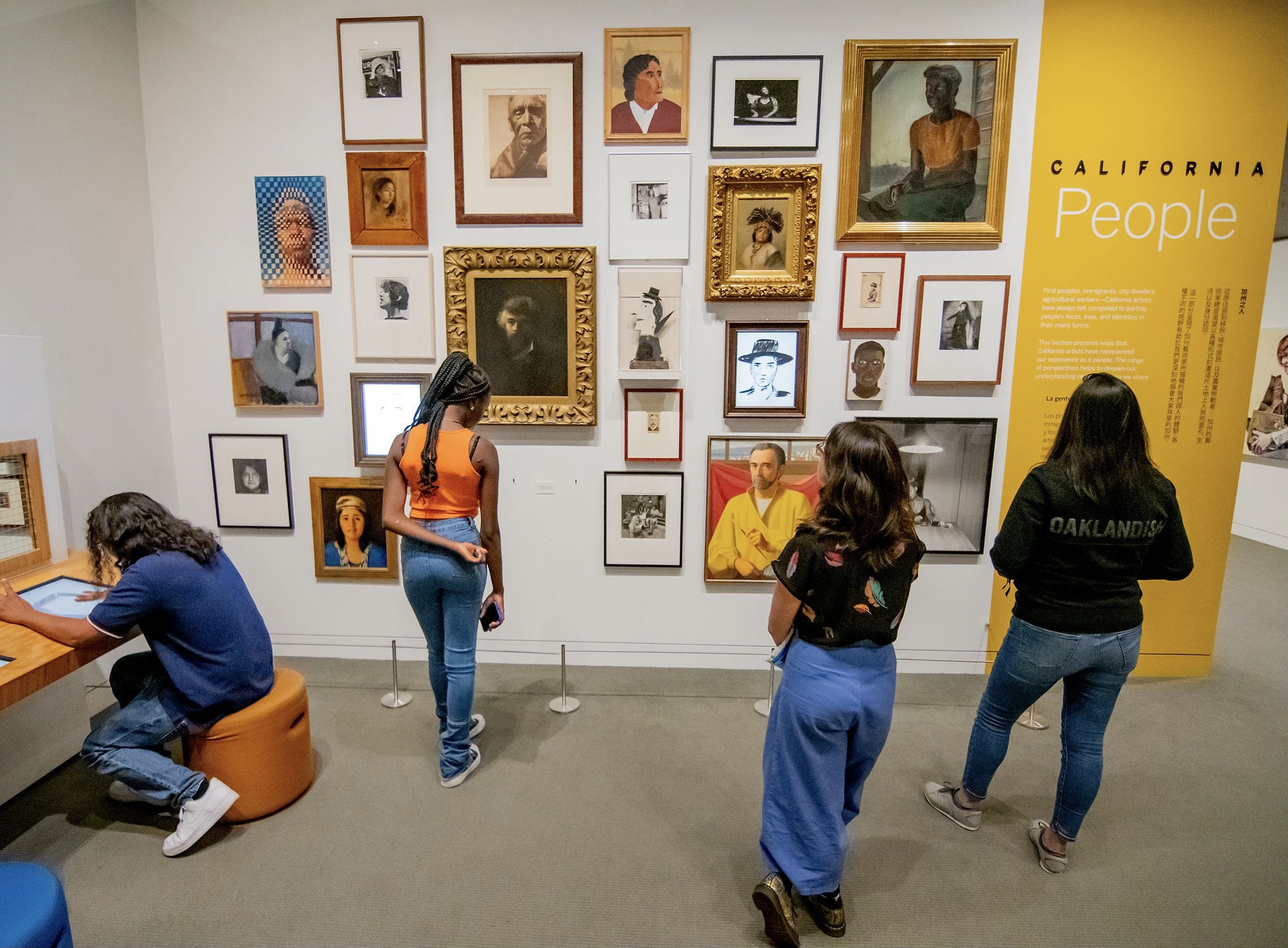 Portrait Wall 
Visitors can draw themselves on the screen using their fingers; they can then see their drawings on two framed digital screens that are part of the salon-style hanging known as the Portrait Wall that includes portraits by artists ranging from Imogen Cunningham to Carrie Mae Weems.