Mothership: Voyage Into Afrofuturism
August 7, 2021–February 27, 2022
Come with us on a fantastic journey into the heart of Afrofuturism.
Afrofuturism is a lot of things. It's the past, present, and future reimagined through a Black cultural lens. Visionary, spiritual, and generative, it is art, music, literature, and cinema that expresses a just future where Black people and Black ideas thrive. It is fantasy and science fiction that envisions the African Diaspora and Black culture as central in a technically advanced and culturally rich civilization. It is also the ordinary—now— in this very moment and the everyday pleasures that may often be seen as mundane. Afrofuturism is a strategy for Black community building.
Come with us on a fantastic journey into the heart of this movement with Mothership: Voyage Into Afrofuturism. As we reopen our doors after months of shelter-in-place, Mothership offers a powerful reason to gather and celebrate Black imagination. Experience the work of some of the central figures of this cultural phenomena—author Octavia E. Butler, avant-garde jazz musician Sun Ra, and filmmaker Kahlil Joseph. Explore contemporary artworks, a Dora Milaje costume from the film Black Panther, photography, and other historical objects. Experience a replica of the Mothership itself— musician George Clinton of Parliament Funkadelic's Afrofuturistic vessel—to relax in an otherworldly video installation, a curated playlist by DJ Spooky, and more. Learn about the connections between important figures of Afrofuturism and the ways in which Afrofuturism is present in our everyday lives.
*Youth ages 13-17 are invited to enjoy free admission to Mothership: Voyage Into Afrofuturism through February 27. Students can order tickets using the link below and the promo code OAK YOUTH.
Download Posters
Museum staff collaborated with the East Oakland Black Cultural Zone and youth from Inneract Project to create these four resource posters to support Black communities in Oakland. We invite you to download and print them and consider how you might invest in Black lives and Black spaces in Oakland.
Some Recent Press on Mothership: Voyage Into Afrofuturism
---
Mothership: Voyage Into Afrofuturism is supported in part by the Andy Warhol Foundation for the Visual Arts, the Oakland Museum Women's Board, Blue Shield of California, and the Black Employee Network at Dolby Laboratories, Obsidian.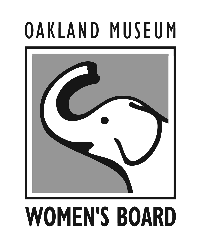 Highlights