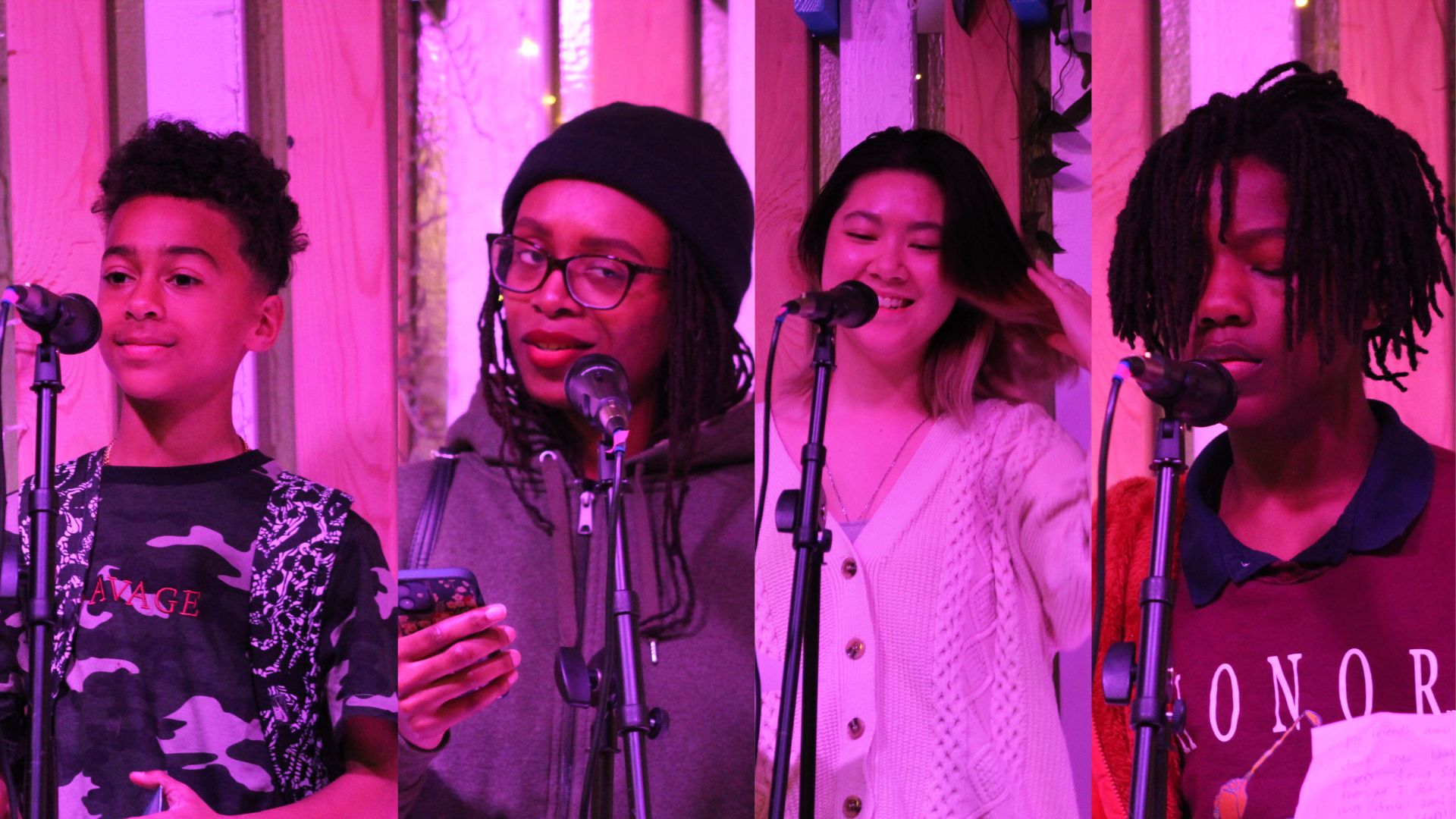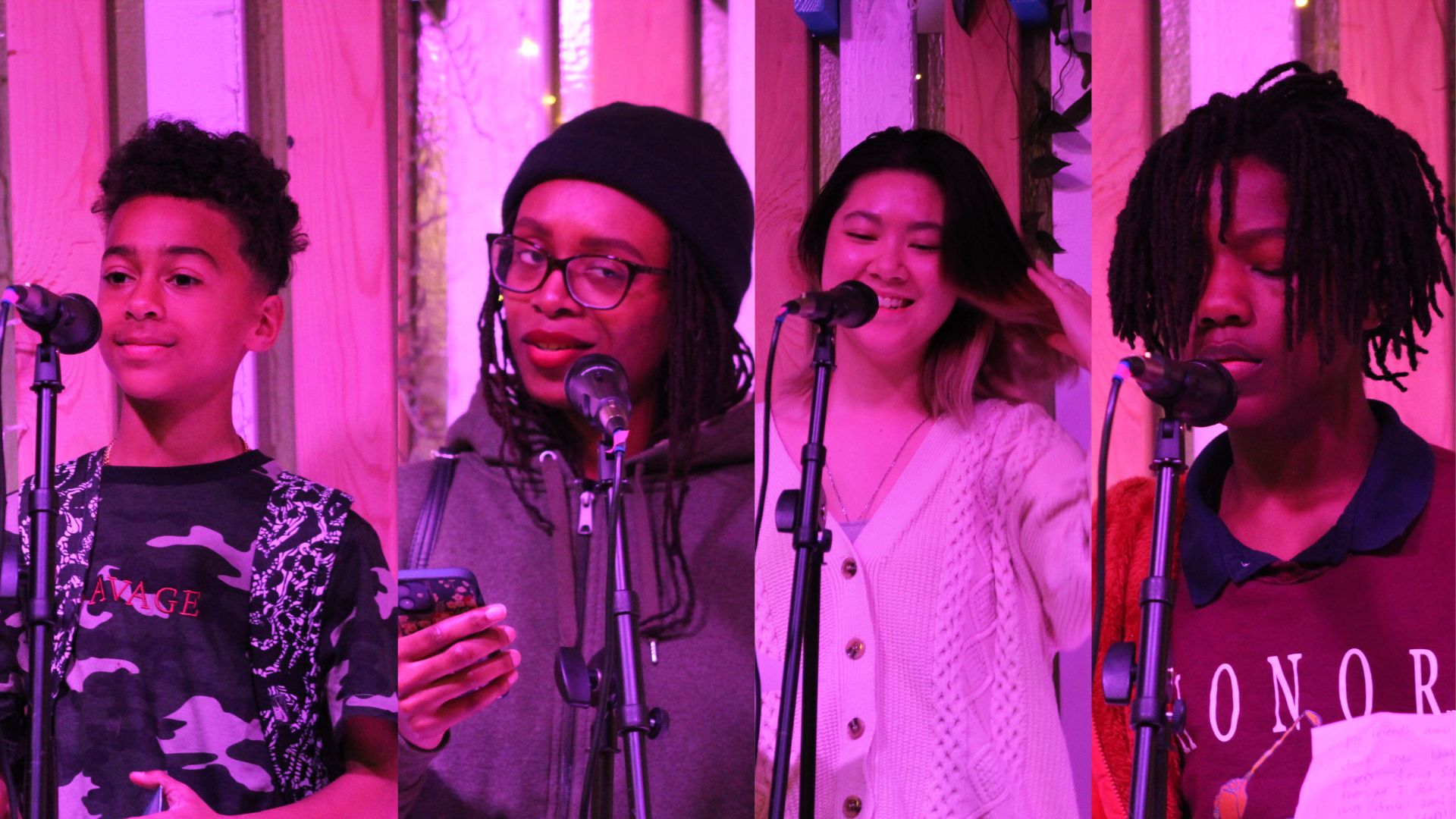 Friday Nights at OMCA Featuring Youth vs. Apocalypse
April 28
from
5:00 pm
–
9:00 pm
Friday Nights at OMCA with Off the Grid | Youth vs. Apocalypse – Hip Hop & Climate Justice; DJ Siyah
Engage in the climate justice movement through hip hop with Youth vs. Apocalypse.
Program Schedule:
5–8 pm – Off the Grid Service (10th Street)
5:30–6:30 pm – Siyah (Amphitheater stage)
6:30–7:30 pm – Youth Vs. Apocalypse (Amphitheater stage)
7:30–8:30 pm – Siyah (Amphitheater stage)
Bring your poems, songs, speeches, verses, and more! Youth Vs Apocalypse (YVA) will host an open mic-style Community Showcase at OMCA for all ages to provide space to navigate through injustices we all face in our respective communities. Even if it's your first time on the mic or you have experience performing, we want to hear your voice!
YVA believes we not only need to speak up about these issues, but we also need to listen to each other's experiences. By recognizing each other's struggle, our strength increases. And with this strength, we can create a solution that not only benefits one community but all communities.
About Youth vs. Apocalypse (YVA)
Youth Vs. Apocalypse is a diverse group of young climate justice activists working together to lift the voices of youth, in particular youth of color and working class youth. Their collective action aims to fight for a livable climate and an equitable, sustainable, and just world.
YVA started as a group of Oakland youth, supported by adults in their community, using direct action and lobbying to fight a proposed coal terminal in their city, then expanded its focus to other climate justice issues. After a video with youth from YVA pushing Senator Feinstein to support the Green New Deal went viral, YVA students organized press conferences, gave interviews, wrote Op Eds, and developed a website. By September 2019, YVA organized a crowd of 30,000, after working as a group to develop an intersectional set of targets and demands, organizing transportation for thousands of students from around the Bay Area, and connecting with dozens of labor and community groups, many of whom took climate action for the first time. YVA youth have supported climate actions across the state, taken leadership on local and statewide campaigns, and continued their presence in national media. YVA was recently named by Yerba Buena Center for the Arts as one of (and the only youth-led) YBCA 100. YVA is now a local group of young people who are impacting national conversations on climate.
YVA expands and redefines who leads in the climate movement through peer-to peer community organizing that meets frontline young people where they are and supports their powerful, strategic leadership, whether they previously considered themselves "leaders" or "environmentalists" or not. Through YVA, youth leaders also have the support to work collaboratively and in community, building the broad coalition we need to achieve system-wide change.
Accessibility
The Oakland Museum of California (OMCA) is committed to providing programs that are accessible, welcoming, and inclusive of our community. Assistive listening devices and wheelchairs are available for checkout on a first come, first served basis at the Ticketing Desk. To request other accommodations, like American Sign Language (ASL), Cantonese, Spanish or another language interpreter, please email [email protected] at least three weeks before the event.
About Friday Nights:
Reconnect with family, friends, and community at OMCA every Friday night. These free events provide a gathering place to come together each week, including live music, hands-on activities, and Off the Grid food trucks. Take advantage of late-night access to our galleries and special exhibitions with a Museum ticket.
Friday Nights at OMCA with Off the Grid is proudly supported by Bank of America.