Gallery of California
Natural Sciences
Discover the Golden State like never before in the Gallery of California Natural Sciences. The Gallery features seven places throughout California that depict the state's diversity of climate, geology, habitats, ecosystems, and wildlife, while exploring current research, contemporary issues of land use, environmental conflict, and conservation projects. Offering a thoughtful and comprehensive representation of the interaction between humans and the natural world, the Gallery features immersive habitat installations, world-class dioramas, and emerging technologies. Hear the story of California's natural world through the voices of local community members and scientists, and discover how you can make a difference.
Highlights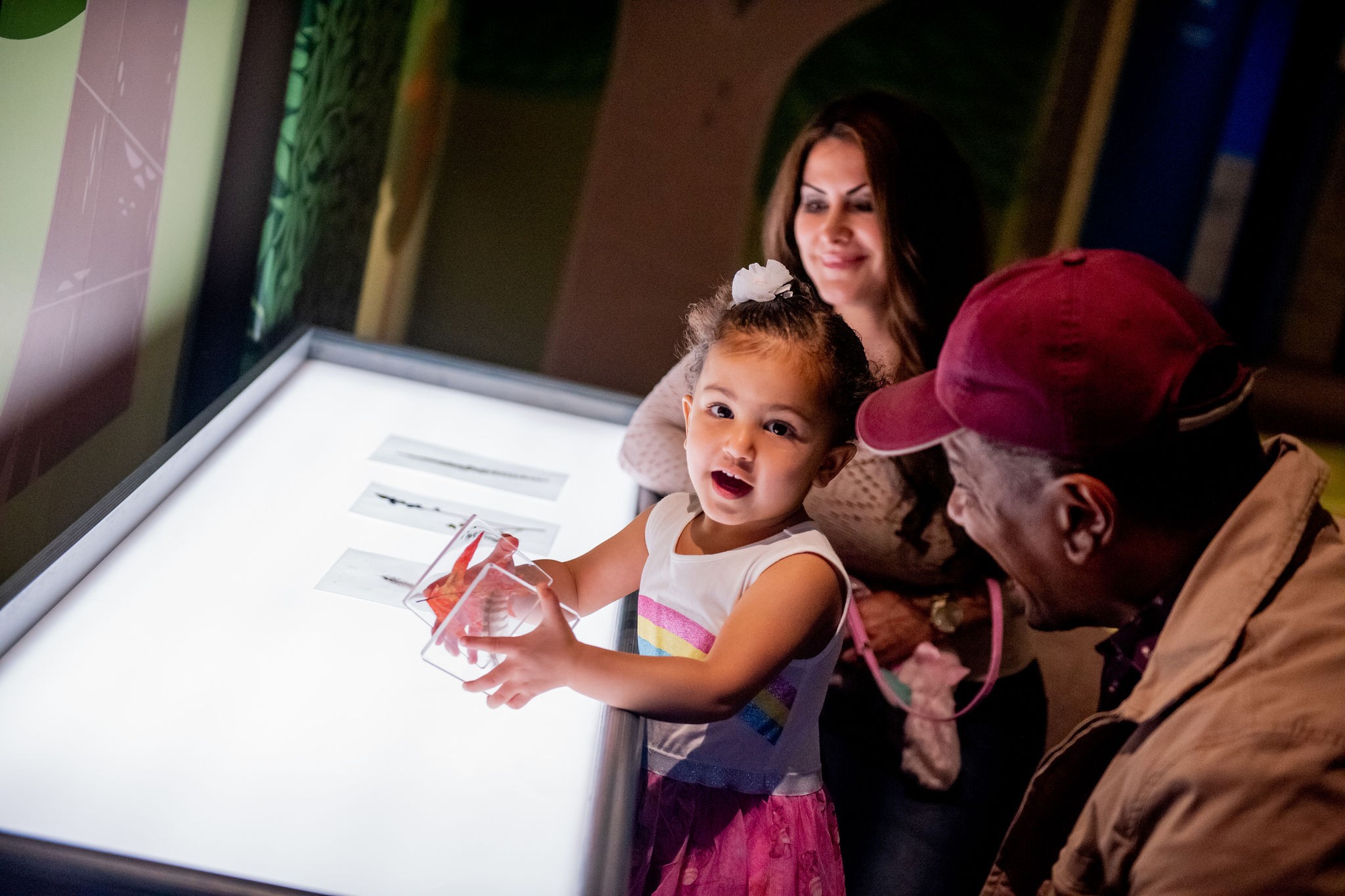 OMCA Kids: Nature Playspace
Little learners can unleash their curiosity and imagination in the newly created OMCA Kids: Nature Playspace. The playspace is focused on the unique needs of children ages 2 to 5, along with their families and caregivers.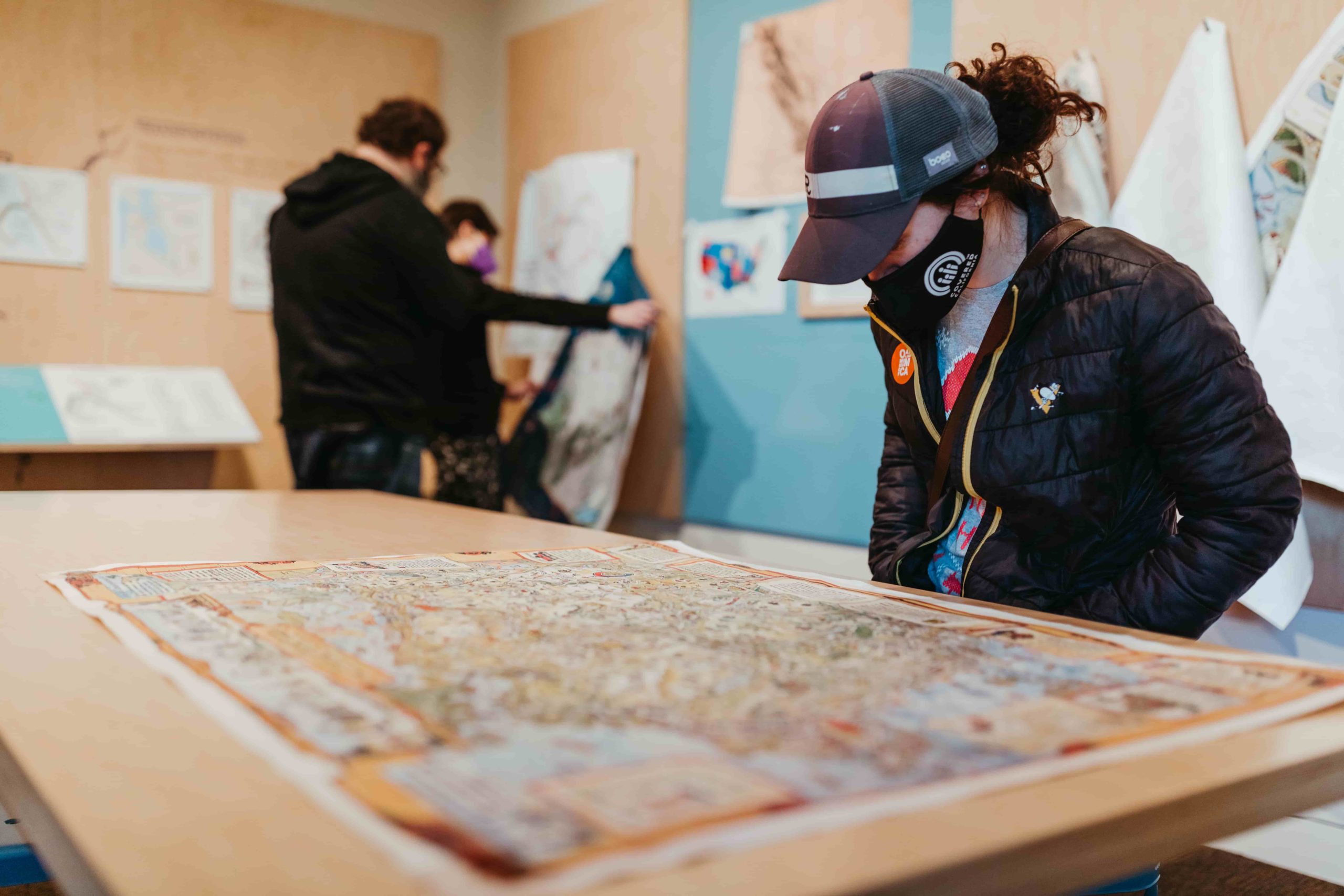 You Are Here: California Stories on the Map
We all use maps in our everyday lives—to navigate public transportation, find places to eat, and visualize big data like weather patterns or political opinions. But have you ever considered the deeper stories maps tell us?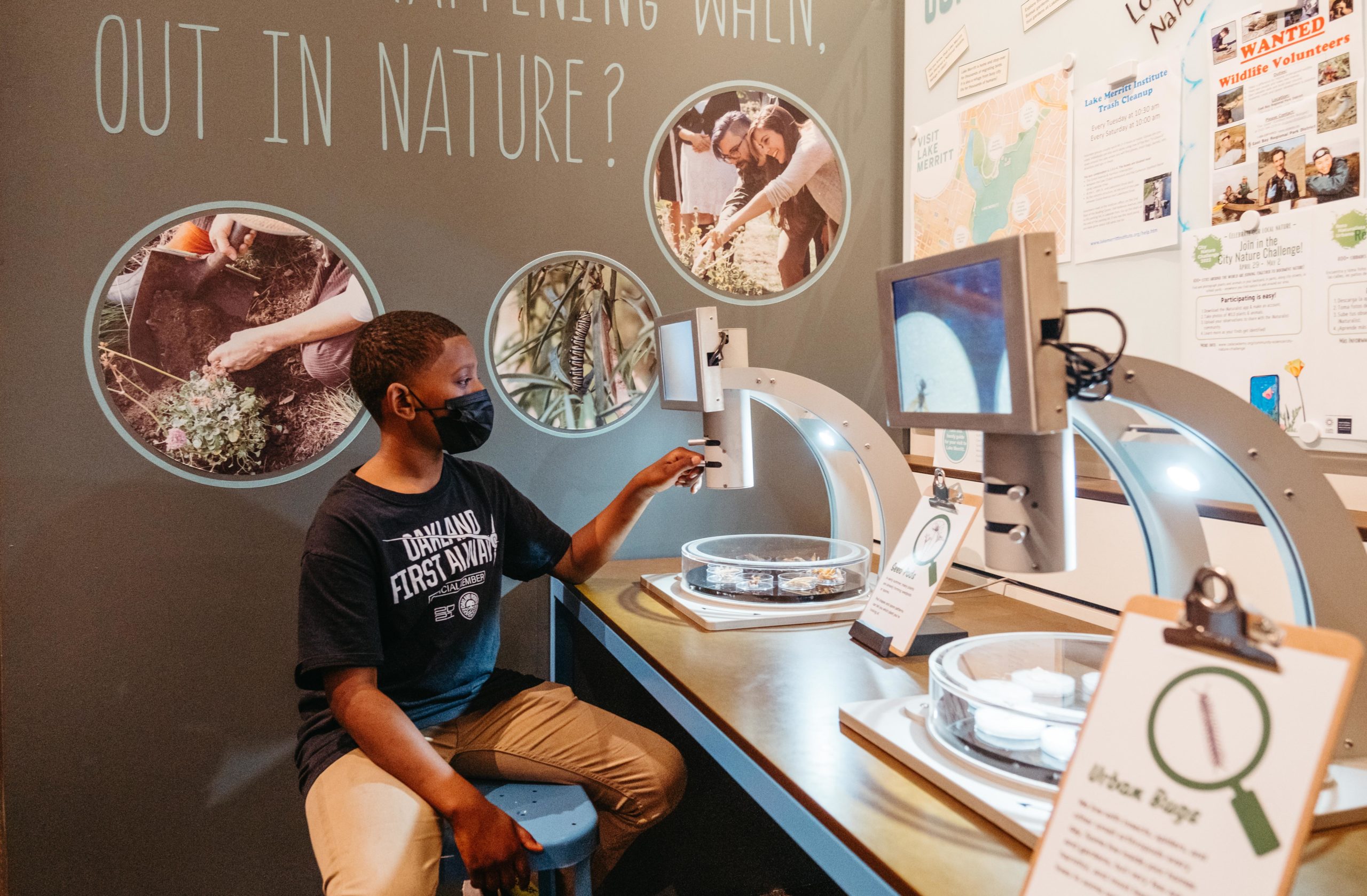 Urban Nature Lab
Even in a human-dominated landscape like Oakland, nature can thrive. Discover the incredible diversity of species that exist in our own city neighborhoods and use microscopes to meet some of your tiniest neighbors.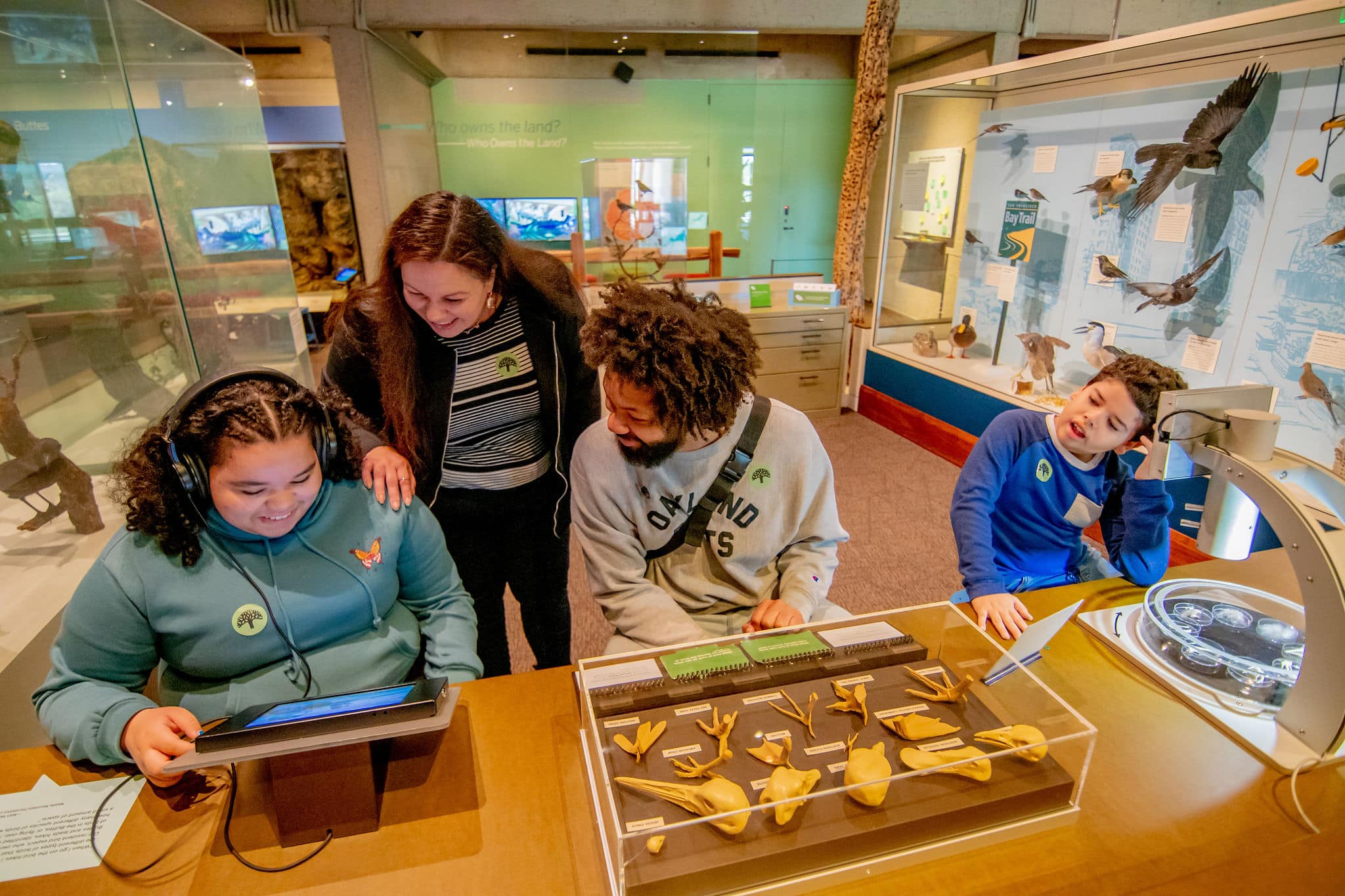 Bird Lab
California's location on the Pacific Flyway, a migratory pathway from Alaska to Patagonia, brings many bird species through the state every spring and fall. More than 600 bird species have been spotted in the state, including California's year-round residents. Explore this incredible bird diversity, from varied eggs to unique behaviors.
Coachella Valley
Southern California's Coachella Valley is a desert of palm trees and sand dunes. Learn how desert species thrive in this arid environment, including OMCA's own living desert hairy scorpion and California kingsnake. Explore the tensions that Coachella residents have navigated between developing and preserving the desert.