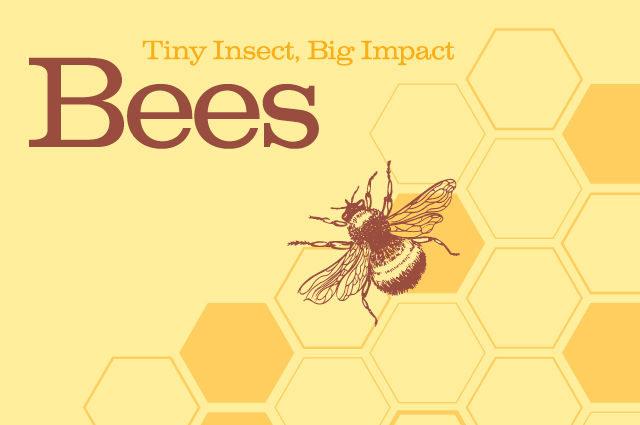 Bees: Tiny Insect, Big Impact
January 31, 2015–October 22, 2017
Buzz on in to OMCA's Gallery of California Natural Sciences for the can't-miss, family-friendly exhibition, Bees: Tiny Insect, Big Impact. Immerse yourself in the wildly diverse and intricate world of one of the most exciting creatures we know, with exciting activities in the gallery:
Touch on topics of Bay Area beekeeping and the diversity of bee species by trying on a beekeeper suit and examining real bee specimens under a giant microscope.
Put on your research cap to contribute to citizen science projects at home, like counting bees in your backyard or hunting "ZomBees."
Discover the similarities and differences between bees and humans while you crawl through a person-sized honeycomb.
Check out a beautiful handcrafted bee hotel installed in the OMCA Garden and plan your own bee-friendly garden.
Explore the causes of bee population decline, learn about the significance of bees to California's economy and ecosystems, and discover how your own actions can help bees to survive in a changing world.
Bring the whole family to see Bees: Tiny Insect, Big Impact, and take a closer look at one of the most important creatures to human agriculture and the natural environment.